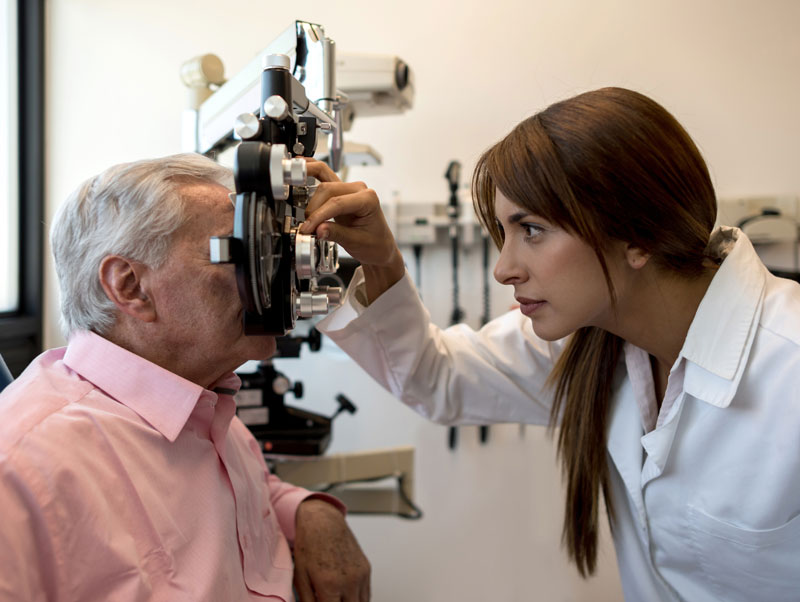 Welcome! We are pleased to provide you with comprehensive eye care.
Our office hours are 8 a.m. to 5 p.m. Monday through Friday. We take pride in making your visit convenient, comfortable and thorough. In the case of an after-hours emergency, we have an answering service to notify the physician on call.
Request an Appointment
You can set up an appointment at the Eye Clinic in two ways …
1) Request an appointment online here. After filling out and submitting your request, we'll get back to you within one business day to schedule your appointment.
2) Call us at 731-424-2414 during our normal business hours of 8 a.m. to 5 p.m. weekdays. If you call after hours, please leave your name and phone number and we will return the call the next business day.
Cancel an Appointment
If you must reschedule or cancel your appointment, we request that you give us as much notice as possible. Call us at 731-424-2414.
Office Visit
Please bring these important items with you to your appointment:
A list of your medications, herbal supplements and/or vitamins and dosage amounts
A list of questions you want to ask your doctor about your condition or care
All insurance information with telephone number and address of the insurance company
A picture ID
Any payment or co-payment your insurance company may require
Your current glasses and/or contact lenses
Billing and Insurance Inquiries
The Eye Clinic P.C. is in contract with most major health plans and insurance. Our physicians also are participating Medicare providers.
We will submit the necessary forms to your insurance carrier. Most insurance contracts, however, involve deductibles and/or percentage allowances. Because the entire bill is seldom covered in full, responsibility for payment rests with the patient being treated or the parent/guardian. Should we receive any payment that exceeds your balance due, the excess will be refunded to you.
Payment is expected at the time of service unless other arrangements are made. Payment may be made by cash, check, money-order, MasterCard, Visa, Discover or American Express.
Questions? Feel free to call one of our experienced Insurance Specialists or you may submit your question using our online billing inquiry form.